HeartTrends® At-a-Clance
Even healthy people should take a stress test every year … and you've taken maybe one in your lifetime?!
HeartTrends® — the effortless stress test alternative for early detection of myocardial ischemia.
Cardiac screening as reliable as an Exercise Stress Test
Wear heart rate recorder for 20 minutes
No stressful maneuvers
Normal activity– sit, eat, walk, talk, shop
Clinically proven
Cloud-analyzed instant results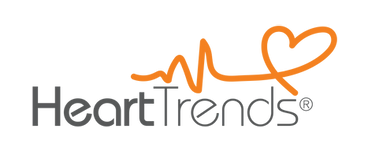 Who should be tested
Clinical studies show that HeartTrends is a superior alternative to standard exercise stress testing – no effort, no radiation, no stressful maneuvers.
Make HeartTrends part of your standard annual checkup for early detection and treatment without the risk or hassle.
Healthy people with 1 or more risk factors
Over 40, family history, smoking, high blood pressure,  cholesterol, diabetes
Unable to perform a treadmill test
Impaired, elderly, overweight
Taking the Test 1-2-3
Record 20 minutes of your heart's activity while connected to a simple heart rate recorder

Enjoy your normal daily activity during the test – sit, eat, walk, talk, shop

Get your data instantly analyzed for the peace of mind you deserve
The New Risk Factor
Risk factors are conditions or habits that make a person more likely to develop a disease. The majority of cardiovascular problems are caused by risk factors that can be controlled, treated, or modified, such as high blood pressure, cholesterol, overweight, tobacco use, lack of physical activity, and diabetes.
HeartTrends® is a new, additional "risk factor" for screening healthy individuals who may exhibit one or more cardiac risk factors.
Your physician should evaluate you in conjunction with your clinical history, symptoms, risk factors, blood tests, and your physician's clinical judgment.
Why it works
Heart rate variability, HRV, is a window to your autonomic nervous system, associated with coronary artery disease for early detection of myocardial ischemia.
​HeartTrends analyzes heartbeat (R-R) intervals captured using commercial, off-the-shelf heart rate recorders such as straps, bracelets, smartwatches.